Meerlust Rubicon 2017 – Great expectations
Meerlust Rubicon 2017
'Another exceptional release of Rubicon' – Greg Sherwood, 96+/100
'Another exquisite vintage with Grand Vin potency and an overt, unbridled determination to deliver long-term drinking pleasure.' – Greg Sherwood MW, 96+ points
The 2015 Rubicon became the fastest-selling Rubicon ever. With 2017 vying for 'vintage of the decade' in Stellenbosch, the much-anticipated 2017 Rubicon is sure to follow in its tracks. From great vintages, Rubicons age gracefully, offering drinking pleasure many years from release, and this is certainly one of those long-ageing 'greats'.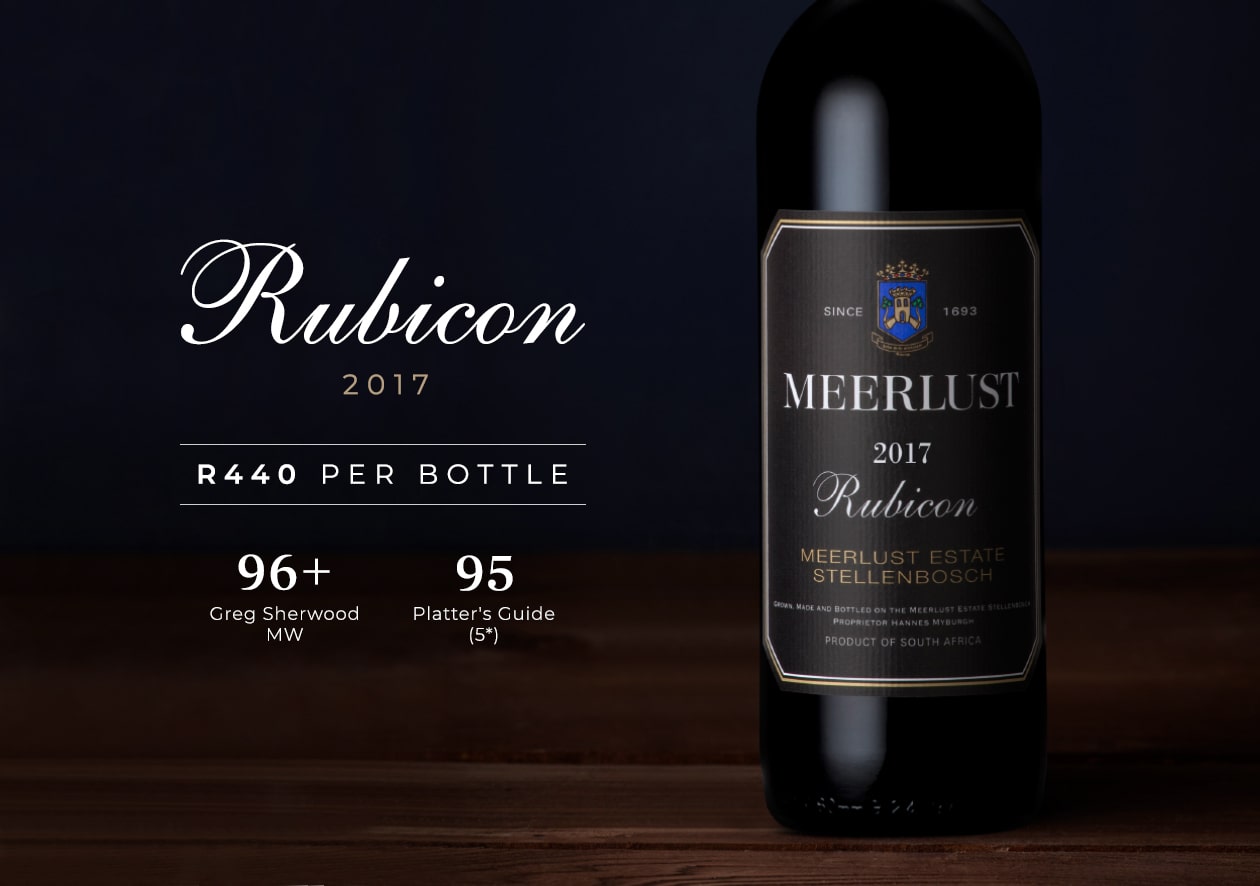 'I knew instantly that we were in for another exceptional release of Rubicon.' – Greg Sherwood MW, 96+ points
In contrast to the more powerful 2015, the 2017 is more elegant and refined – starting shy but with lovely perfume and classic Meerlust freshness. Yet there is a depth and structural integrity to the 2017, which seems to point to a wine of greater pedigree; just eclipsing the 2015. It has that sense of grace and seamless integration we have come to expect of the iconic Rubicons.
The Rubicon is a classic Bordeaux red – the oldest in South Africa – and has been a Cape benchmark since it was first released in 1980. As always, the 2017 is Cabernet Sauvignon-led and the smart use of oak (60% new French oak) has added the necessary finishing touches to this flagship. Still tightly coiled, it deserves some time in the cellar.
With a track record spanning 4 decades, this is one of the most collectible South African wines with an established following on the secondary market.