If you're looking for winemakers who are pushing the boundaries, breaking the rules and creating cutting-edge wines with personality and energy, you're in the right place. A new wave of progressive winemakers has emerged in South Africa and, since 2011, Wine Cellar has been showcasing these future stars at our annual Young Guns tastings. Many of them work for notable estates but are also producing unique wines under their own labels. If you want to taste some of the most daring wines that are coming out of SA at the moment, these are the winemakers and labels that should be on your radar.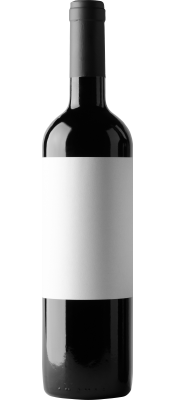 Gavin Bruwer - B Vintners
Gavin Bruwer has almost a decade of tertiary education under his belt: first the completion of a business degree, followed by a winemaking stint at Elsenburg Agricultural College. Traveling abroad has expanded his horizons and working with a number of interesting varietals, and sharing the philosophy of unique mentors, has showed him what can be achieved through a combination of perfect vineyards, terroir and the cellar.
B Vintners was established as a family concern. Cousins Gavin Bruwer and Bruwer Raats now explore vines in the Cape, seeking out high-lying, cool-climate vineyards planted on complex and special soils. With a focus on Chardonnay and Pinot Noir, their aim is to celebrate the Cape's heritage and produce terroir-specific wines. All grapes are nurtured from vine to bottle.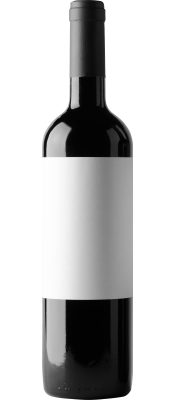 Lucinda Heyns - Eendevanger
Lucinda grew up in Namibia. Though this hardly seems like the place to acquire an appreciation for wine, from a young age she was introduced to a culture of good food and wine, surrounded by people.
She completed her studies in winemaking and viticulture at Stellenbosch University in 2006 and then started her career as the viticulturist for highly-acclaimed, family-run Jordan Wine Estate. After two stints as a cellar intern in the Napa Valley with Screaming Eagle and Dalla Valle, she joined the team at Mulderbosch as viticulturist and grower liaison for three vintages. Lucinda has just returned to South Africa following two years of winemaking experience in the Santa Rita Hills in Southern California. Her skills are further complemented by travels to Tuscany, Burgundy, Beaujolais and Jura.
Lucinda has a minimum-intervention approach in the winery and strives to make wines with finesse, clarity and direction that stay true to the terroir. 'Everything starts with the vines and I like to find vineyards and terroirs that suit the style of wine that I like to make,' she explains. 'Collaborations with growers are essential in getting the best possible expression from each site.'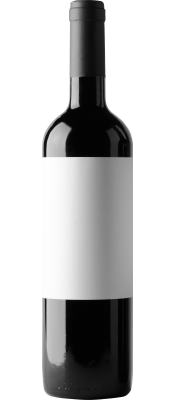 Ryan Mostert - Terra Cura
Ryan's love for wine blossomed while studying a cellar work diploma in Italy for two years. He then came to South Africa and, after a short stint at Stellenbosch University, realised that drinking great wine offered a better education than text books. He left the university and completed a four-year apprenticeship at Reyneke Wines in Stellenbosch.
In 2014 Ryan took the plunge with two comrades in wine, starting a new winery to find great terroirs all over the Cape and coax soulful, unique and honest wines from them.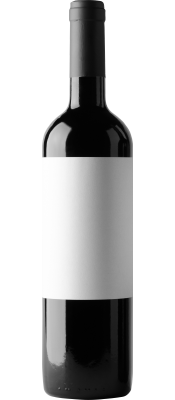 Tremayne Smith - The Blacksmith
Tremayne Smith grew up in East London and studied to be a chef. Influenced by his father's love of wine, he then decided to take up a career in winemaking and graduated from Elsenburg College with a degree in cellar technology at the end of 2007. After an internship at De Trafford, he was employed full time as the assistant winemaker and vineyard manager for Sijnn.
In 2012 he joined Mullineux Family Wines as assistant winemaker. He has completed two vintages in the south of France and a vintage in Spain.
In 2014 Tremayne started his own project - The Blacksmith, which is still a very small production label, using cultivars that he has a great respect and appreciation for. What inspired The Blacksmith was working with cultivars such as Cinsault, Carignan and Grenache, both locally and during his travels abroad. The Blacksmith's philosophy is to make natural wines that are both appealing and soul-satisfying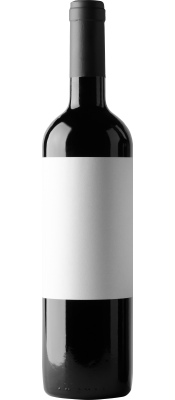 John Seccombe - Thorne and Daughters
John Seccombe, although not as young as his some of his contemporaries, was one of our Young Guns in 2014. His Thorne and Daughters family concern is truly pushing the boundaries with old vines and simple, natural winemaking. Thorne and Daughters was started two years ago by John and his wife Tasha, who recently returned to South Africa following a long spell in the UK where John qualified as a winemaker. John worked a number of harvests all over the world including California, the Languedoc, England and Barossa Valley, and continues to work in Alsace each year.
Back in the Cape, John works with vineyard parcels from various different regions. The vision is not dissimilar to that of Cartology, where variety is less important and emphasis is placed on texture, depth and integrity. Whilst leaning more towards the slightly oxidative style, there is beautiful purity, freshness and fineness in both of his wines. John is a close friend of Chris Alheit and made the 2013 vintage in the same cellar, likely sharing information along the way. The Rocking Horse Cape White blend was one of the most exciting releases of 2014 and became an instant cult wine. A 94/100 from Christian Eedes is not to be overlooked! The skin-contact Tin Soldier Semillon 'should bring tears to the eyes of most wine geeks' says Christian.
Francois Haasbroek -
Blackwater Wine
Francois completed his schooling in Stellenbosch, surrounded by vineyards, mountains and food. After enrolling at Stellenbosch University and graduating with a bachelor's degree in science – viticulture and oenology, he did his first stint as a 'cellar rat' at Neil Ellis wines in 2002, 2003 and 2004. The travel bug bit and the need to see how others do what they do led to his first stop: California, where he worked at Dry Creek Vineyard in Sonoma in 2003.
From there Francois moved on to Jackson Estate in Marlborough, New Zealand and in between a few trips to Europe to experience and taste the great wines of the world. Ever since, Europe will always be Francois' wine library of inspiration. Upon his return from New Zealand, still wet behind the ears at the age of 25, Francois was offered the winemaker post at Waterford Wine Estate in Stellenbosch. The nagging urge to set out on his own winemaking endeavours was always present, but only after nine years at the acclaimed estate did he take the leap to independence. 2010 saw the first tentative steps into this Blackwater Wine project, which ultimately became his focus full time in 2012. Sourcing great grapes and trusting his gut feel, he sets out to create wines that people enjoy drinking.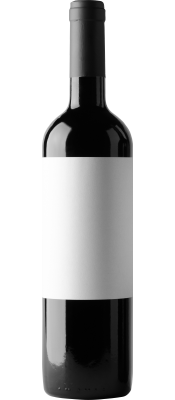 Johan Meyer - JH Meyer Signature Wines
JH Meyer Signature Wines is a small boutique wine producer, creating hand-crafted natural wines from small plots off vineyards on the south coast of South Africa. Inspired by many travels to New Zealand, California and Burgundy, Johan has been scouting vineyards to produce the best Pinot Noir and Chardonnay South Africa has to offer. The company was established in 2011, with 2012 seeing the first bottling from his artisan wines. Driven by nature and terroir, the wines reflect the unique flavours and characteristics of the land from which they are produced.
(www.jhmeyerwines.co.za)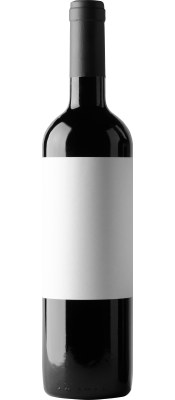 Jeanine and Mick Craven - Craven Wines
Craven Wines is a winemaking collaboration between husband-and-wife team Mick and Jeanine Craven. Mick is an Aussie; Jeanine is a Saffa, and they met in California during the vintage of 2007. After travelling across the world together for four years and learning about wines in Australia, Europe, the States and South America, the couple returned to South Africa in late 2011.
'We chose South Africa, as we think there is a lot of potential here to make amazing wines. We live in Stellenbosch and our hearts are here in this town, which is why we only make wines from the Stellenbosch region as we want to be within a heartbeat of the vines. We want to make wines which are interesting, both stylistically and by varietal, but also wines which have a sense of place and express where they come from. We have isolated particular vineyard sites, for their unique soils and micro-climates, where we work with the growers to ensure that we get the best results from the particular sites. All our wines will come from single vineyards around Stellenbosch. Winemaking is very hands off with minimal additions (if any), native ferments and neutral oak.'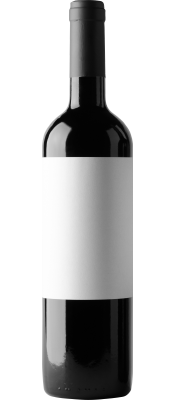 Jasper Wickens - Swerwer Wines
Jasper finished his degree in winemaking at Stellenbosch University (BSc Agriculture) in 2007 and, after numerous harvests locally and overseas, has been working at Badenhorst Family Wines for the past six years. Working alongside Adi Badenhorst, one of South Africa's leading winemakers (based in the Paardeberg area of the Swartland), Jasper has had the opportunity to learn about old vineyards and the importance of sites for certain wines.
2012 saw the first release of his own label called Swerwer, which is the Afrikaans word for someone who has 'Wanderlust' – the urge to search, explore and experience new things. This philosophy is reflected in his Chenin Blanc and red blend, which is made from Cinsault, Grenache and Syrah sourced from special sites in the Swartland. Jasper seeks to make wines with fascinating aromatics and complex fruit, palate texture and freshness from old bushvines.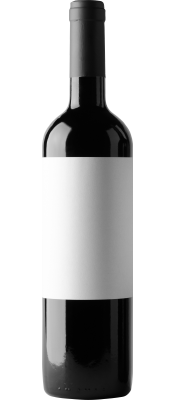 Jacques de Klerk - Reverie Wines
After attempting what he refers to as 'the dark arts of law, sales and commerce', Jacques turned to winemaking as a means of earning a more honest living. Always having had a strong interest in wine, it seemed like the wine world was a logical step. Jacques has worked many vintages both locally and abroad and his particular fascination was to learn to understand the land and the vine as well as the interaction between these two entities. Jacques has been making wine for The Winery of Good Hope for a number of years and is now making wine under his own label called Reverie.
His aim for Reverie is to be about expression. It is a vehicle for him to express his love of the land and his all that he has learned about terroir, Chenin Blanc and natural winemaking over the past ten years. Elegance, finesse and refinement are the keys that guide the style, while the granite soils of the Swartland impart soul.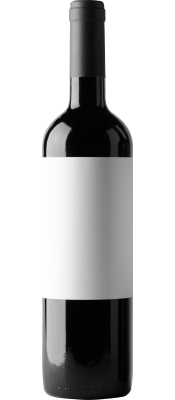 Marelise Jansen van Rensburg - Momento Wines
Marelise grew up in Grabouw, a small agricultural town close to Bot River, where she has been making wine at Beaumont Wines since 2007. Preceding her position at this well-known vineyard, Marelise completed her degree in winemaking at Stellenbosch University in 2005 and then completed some harvests both locally and internationally.
During her work at Beaumont Wines, Marelise has furthered her winemaking experience by travelling each year to various countries including Spain, Portugal, France and the US. These travels have inspired her to explore South African soils and vineyards. 2011 saw the first release of one of Marelise's own wines, which she presented at Young Guns 3 in 2013, called Momento Grenache 2011. This once-off release came to life after a harvest in Priorat, Spain (2010), where Marelise learned to work with Grenache Noir. Marelise has made two new wines: Momento Chenin/Verdelho 2013 and Momento Tinta Barocca 2013. Inspired by 'making wine outside her comfort zone', she enjoys working with concrete tanks, whole bunches, and natural yeasts.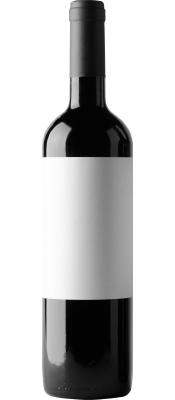 Peter-Allan Finlayson - Crystallum Wines
Crystallum Wines is a small family-run estate in the Walker Bay area of South Africa. Though the estate is a relatively new venture, the Finlaysons have been producing fine wine in South Africa for three generations.
Crystallum was set up in 2007 by Peter-Allan and Andrew Finlayson – the sons of celebrated Pinot Noir pioneer Peter Finlayson. Having originally produced only Sauvignon Blanc, they now exclusively produce Chardonnay and Pinot Noir and make some of the best expressions of these varieties in the country.
Peter-Allan has received international acclaim for his exquisite Pinots, and his elegant Chardonnays are not far behind.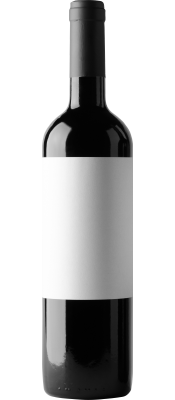 Chris and Suzanne Alheit - Alheit Wines
Since our 2012 Young Guns tasting, we have seen Chris and Susie Alheit rise to the realm of superstars, getting five stars in Platter and 96 points in the Wine Advocate.
This husband-and-wife team have worked harvests together in California's Napa Valley, Western Australia, St Emilion, Clare Valley in South Australia, and Germany's Mosel River. During their travels they also toured and tasted in New Zealand, Languedoc, Rousillon, Provence, the Northern and Southern Rhône, and the Cyclades. These adventures filled them with a tremendous respect and admiration for the great wines of Europe, and they wish to apply lessons learnt there to what they do here in the Cape.
The Alheits' Chenins, Cartology and Radio Lazarus, are produced from old-vine, unirrigated bush vines from all over the Cape. Superbly rich and concentrated, yet fresh, Cartology 2011 was one of Decanter's top four wines of 2013. Alheit Vineyards was also rated as one of South Africa's 'First Growths' (along with the likes of Mullineux and Kanonkop) in Tim Atkin's recent Cape Winelands classification.